Unlike a lot of home improvement companies,  My clients testify that having the 3D CAD drawings done in while designing a garage conversion at the time of the first consultation visit is cool and extremely helpful! Garage Envy has always been on the cutting edge of technology when it comes to  meeting clients exectations during the initial in-house design consultation and estimate visit.
My clients can actually see their garage conversion take shape immediately during our consultation meeting!  It gives us an opportunity to make any changes to the design right there!
Making the Garage Conversion Design and Estimate Process Easier
Recently I wrote an article entitled, "Garage Remodel Estimate: What to Expect"   Well just when I thought I had it all down we, Garage Envy - the Garage Experts, go and raise the bar…again!
Garage Envy announces "Pad in the Field".
Well now, not only can we have that instant gratification of a customized garage design and the cost on the first visit, but all of our clients will have access to our photo galleries, online store, testimonials, videos of installations and much more right at their first design consultation meeting.
Starting in the Fall of 2011 our designers will be equipped with Garage Envy iPads!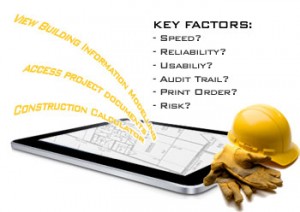 Imagine instead of listening to how your garage cabinets or Polyurea Floor will be installed, you can watch a quick video.  See how our cabinets are cut in our warehouse and assembled in your garage.   You can see in real time our A+ Rating on the Better Business Bureau's website.  Check out all the cool organizing wall accessories on our online shop while the designer is right there with you!
Obviously, since I write this blog as well as design garages, I'm a bit of a tech junkie!  So at today's meeting, I was teasing the owner about a Garage Envy App and he said, "we don't have an app…yet!"
Watch out!  Garage conversion design is moving into the 21st Century!!